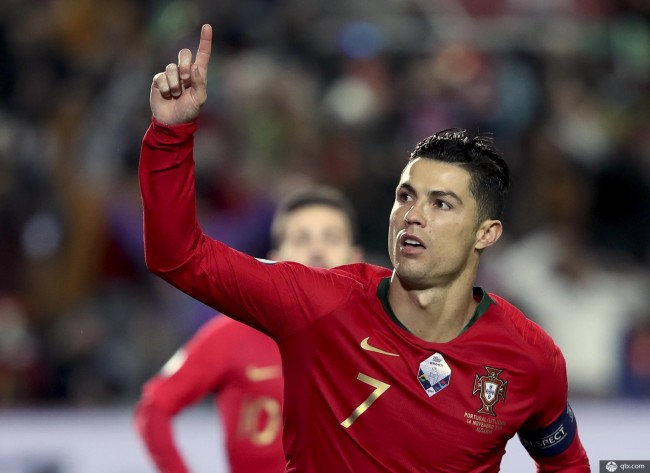 The 2020-2021 European Cup Portugal list
The 2021 European Cup will start soon. This tournament, as The Portuguese lineup of the last champion is impressive and is regarded as one of the favorites to win the championship.
In the last European Cup, Portugal's lineup did not have a clear advantage among many teams. However, the team finally relied on its tenacious willpower and was not favored by the outside world. In the final, the team defeated the host France in overtime and won the first European Cup trophy in team history.
And this European Cup, Portugal ushered in an explosion in the lineup, known as the "golden generation" following Figo, Rui Costa, Conceicao, Pinto, etc. Portugal's "New Golden Generation".
Although Portugal has not officially announced the big list of this European Cup, the final list will not change much from the list of the previous world preliminaries.
Portugal's big roster:
Goalkeepers: Lopez (Lyon), Patricio (Wolves), Rui Silva ( Granada);
Defenders: Cancello (Manchester City), Cedric (Arsenal), Duarte (Granada), Pepe (Porto), Fonte (Lille) , Dias (Manchester City), Guerrero (Dortmund), Mendes (Portuguese Sports);
Midfielders: Danilo (Paris Saint-Germain), Palinha (Portuguese Sports), Neves (Wolves), Moutinho (Wolves), B Fei (Manchester United), Sanchez (Lille), Oliveira (Porto);
Forward: Bernardo Silva (Man City), Neto (Wolves), Jota (Liverpool), Cristiano Ronaldo (Juventus), Rafa (Benfica), Felix (Atletico), Ann Silva (Frankfurt)
Among the goalkeeper positions, Patricio's main position is undisputed. After the defense of Manchester City's defensive partners Cancelo and Dias, as well as Fonte strength sit in the center, in addition to veteran Pepe is the team's backcourt spiritual leader.
In the midfield, Portugal's configuration is luxurious. Neves, B Fee, B Seat, Jota, Felic Andre Silva can guarantee strength and achieve Certain rotation. Of course, there is another spiritual leader of the team, the Portuguese core Ronaldo.
This European Cup, although Portugal and France, Germany, Hungary are in the same group of death, but in terms of strength, will never lose any team. In addition, as the defending champion, the team has a considerable psychological advantage. For the 35-year-old Cristiano Ronaldo, I wonder if he can realize his dream of the European Cup again this time.
This site statement: some of the above pictures and texts are from the Internet, if infringement is involved, please contact to delete
Tags: Portugal European Cup