Produced by Xinmin Evening News "Shanghai Moment"
Xinmin Evening News (intern Wang Yuanzhou, reporter Yi Rong) beautiful posture, blooming youth. Yesterday, the first Shanghai University Student Bodybuilding Championships kicked off at the Shanghai Medical College of Health. The atmosphere of the competition was fiery, and fitness professionals were confident that the sun had swept away the haze of the rainy season. Undergraduate athletes from 7 colleges and universities in Shanghai competed in 6 items: men's bodybuilding, bodybuilding, and fitness models, women's bodybuilding, bikinis, and fitness models.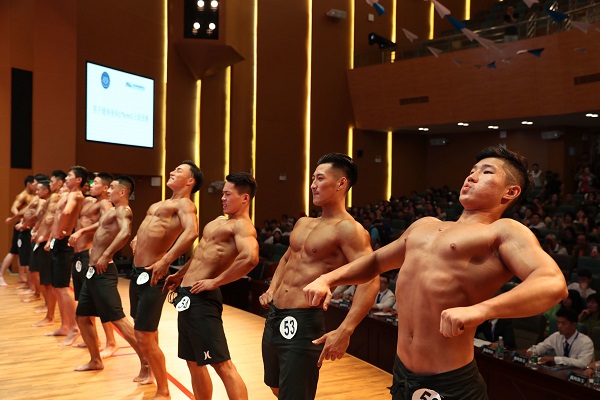 Caption: Shanghai's first college student bodybuilding championship kicks off at Shanghai Medical College Photo by Yang Fei (the same below)
In recent years, more and more people have participated in fitness exercises to show the beauty of life with a healthy body. Among them, college students are very enthusiastic. Zhang Shenghai, director of the Technical Committee of the Asian Bodybuilding Federation, deputy director of the refereeing committee of the China Bodybuilding Association, and international referee, said that the level of fitness and bodybuilding competition in my country is very high, but with the development of this sport, the youth competition in international competitions needs more Young people participate, so try to promote this event in colleges and universities. "Our original intention is to promote the concept of health and fitness exercises in colleges and universities, so that everyone can mobilize and face learning with a strong physique." He said, "I also hope that college fitness athletes can become Chinese bodybuilding competitions. The backbone."
According to the rules of competition and refereeing rules, bodybuilding competitions compete for muscle latitude, density, clarity, etc. It requires long-term accumulation of athletes with fairly developed muscles; while fitness competitions are relatively The "threshold" is lower, requiring athletes to leave training traces through resistance training and show the main body shape.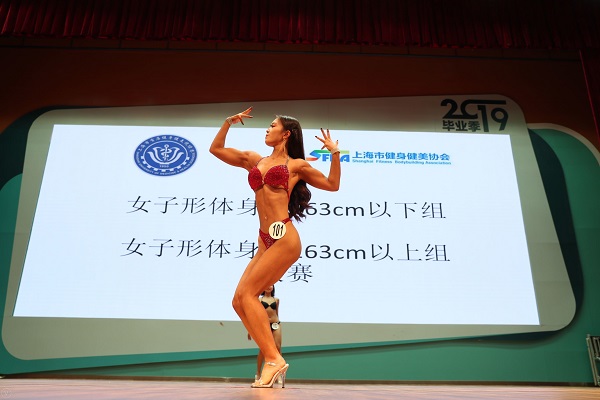 Caption: Bodybuilding and fitness, women do not let the eyebrows be shaved
Fitness athlete Shen of Shanghai Sibo College Cheng told reporters that in order to maintain strong muscles, he has been exercising since the first year of high school. He has been training five times a week without interruption. He really enjoys the sense of strength brought about by this sport. Sha Jiale, an athlete from the Shanghai Medical College of Health, is a "novice". She smiled and said, "This sport has a lot to do with health. I gave up milk tea and fried chicken, and the diet is more scientific. After some training, After being in contact for a month, my body is firmer and the lines look better. I like it very much."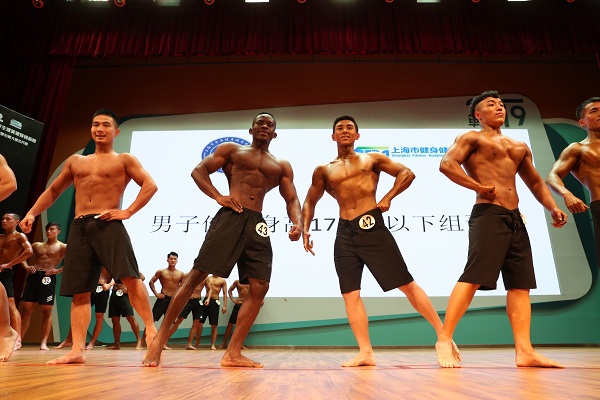 Caption: Power Beauty from Youth
The competition is hosted by Shanghai Fitness and Bodybuilding Association and organized by Shanghai Medical College. In addition to the 6 sports, the competition also held the Sunshine Ambassador Open. In the end, 8 contestants from Shanghai Sports College, Shanghai Conservatory of Music, Shanghai Sibo College, and Shanghai Shibei Vocational Senior High School won the title.
I want to break the news. Contact number: 021-22899999 Xinmin.com News cannot be reprinted without authorization
Special statement: The content of the above article only represents the author's own views and does not represent the views or positions of Sina.com. If you have any questions about the content, copyright or other issues of the work, please contact Sina.com within 30 days after the publication of the work.