Established in 1979, the Diving World Cup is the world's highest level diving event organized by the FINA. It is also known as the "Three World Diving Competitions" together with the World Swimming Championships and the Olympic Games. Previously settled in Shanghai, Beijing, Changshu, and Changzhou, China, this competition will be held in the swimming pool of Wuhan Sports Center from June 4th to 10th. This is the first high-level event held in Wuhan. As a native of Hubei, Zhou Jihong sincerely invites his hometown elders to watch the game: "I hope everyone will come and watch the game. It is a rare opportunity. You will love diving when it comes. It's up."
This Diving World Cup competition has men's and women's singles 3-meter springboards, men's and women's doubles 3-meter springboards, mixed men's and women's doubles 3-meter springboards, and men's and women's singles 10-meter springboards. There are 11 projects including the 10-meter platform for men and women, and the 10-meter platform for men and women. The 21st FINA Diving World Cup emblem was also announced at the press conference.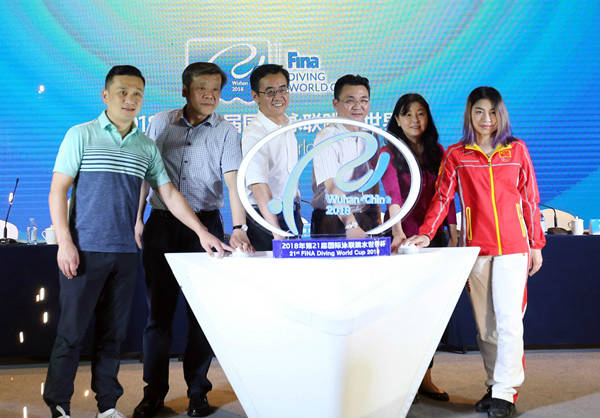 At the press conference, Zhou Jihong made it clear that China's diving "Dream Team" Good results were achieved in the competition. At the same time, Zhou Jihong also said: "The 16 players who participated in this competition were selected through two trials before. It can be said that they are the strongest lineup of the diving team. We hope to train the team and strive for better results through this competition. , Prepare in advance for the 2020 Tokyo Olympics."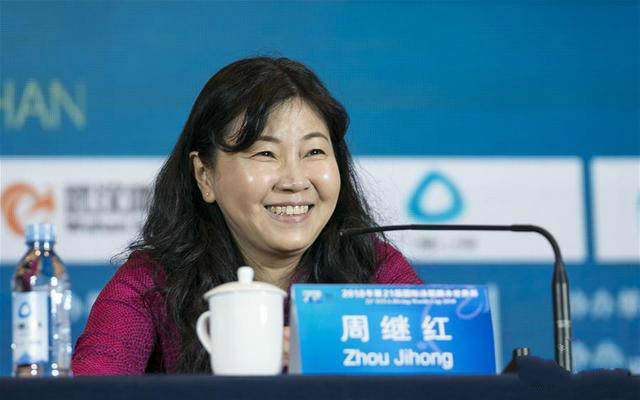 In addition, Zhou Jihong also revealed that she will Personally went into battle to guide Shi Tingmao and Hubei 16-year-old teenager Chang Yani's women's double 3-meter springboard. According to the deputy director of the Hubei Provincial Sports Bureau, Sailing said: "In recent years, Chang Yani has made significant progress, which gives her the opportunity to show her skills in front of her hometown elders." At the same time, he also pointed out that the World Cup will be held in Wuhan, Hubei. It will promote the popularization, development and level of diving in Hubei Province, send more and better athletes to the national team, and continue to write a new chapter in China's diving and Hubei Olympic gold medals.
2018 21st Diving World Cup schedule
June 4th
Mixed Doubles 10m Platform Finals
Mixed Team Finals
Award Ceremony
June 5th
Men's Double 3m Springboard Preliminary
Women's 10m Springboard Preliminary
Men's Double 3m Springboard Final
Award Ceremony
June 6th
Women's 10m Platform Semifinals
Men's 3m Springboard Preliminary
p>
Women's 10m Platform Finals
Award Ceremony
June 7th
Men's 3m Springboard Semifinals
Women's Double 10m Platform Preliminary
Men's 3m Springboard Final
Women's Double 10m Platform Final
Award Ceremony
June 8th
Men's Double 10m Platform Preliminary
Women's 3m Springboard Preliminary
Men's Double 10 Rice Platform Finals
Award Ceremony
June 9th
Women's 3m Springboard Semifinals
Men's 10m Springboard Preliminary
Mixed Doubles 3m Springboard Final
Women's 3m Springboard Final
Award Ceremony
June 10th
Men's 10m Platform Semifinals
Women's Doubles 3m Springboard Preliminary
Men's 10m Platform Final
Women's Double 3m Springboard Final
Award Ceremony
Return to Sohu to see more