Original title: The latest Premier League standings: Liverpool catch up with Tottenham and tied for the top spot, the three giants did not enter the European theater
Last night this morning, the Premier League ranked 9th The round continues to play. In the first game: Fulham 2-3 Everton, Ancelotti's team ended four rounds without victory. Sheffield United 0-1 West Ham United, Leeds United 0-0 Arsenal.
Afterwards, Another focus of this round of the fight started: Liverpool VS Leicester City. In the 21st minute, Evans had an own goal; in the 41st minute, Jota extended the score. In the 87th minute, Firmino scored. In the end, Liverpool beat Leicester City 3-0.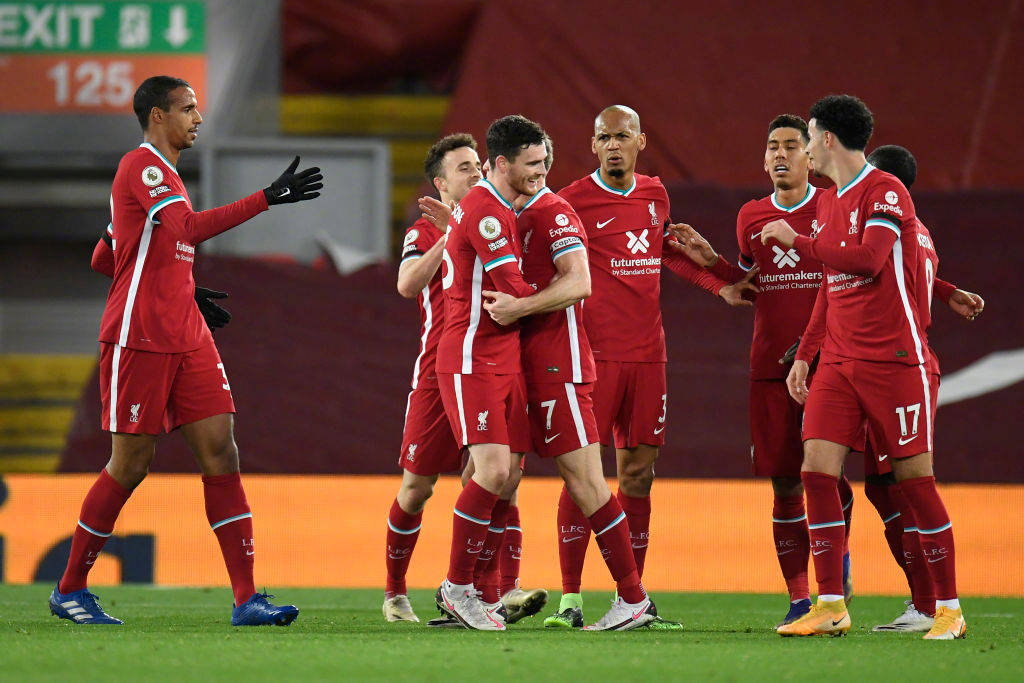 Let's take a look now The Premier League standings: Tottenham, Liverpool 20 points, Chelsea, Leicester City 18 points, Southampton, Everton 16 points, Aston Villa 15 points... Seeing this, you know this year's Premier League How fierce the competition is.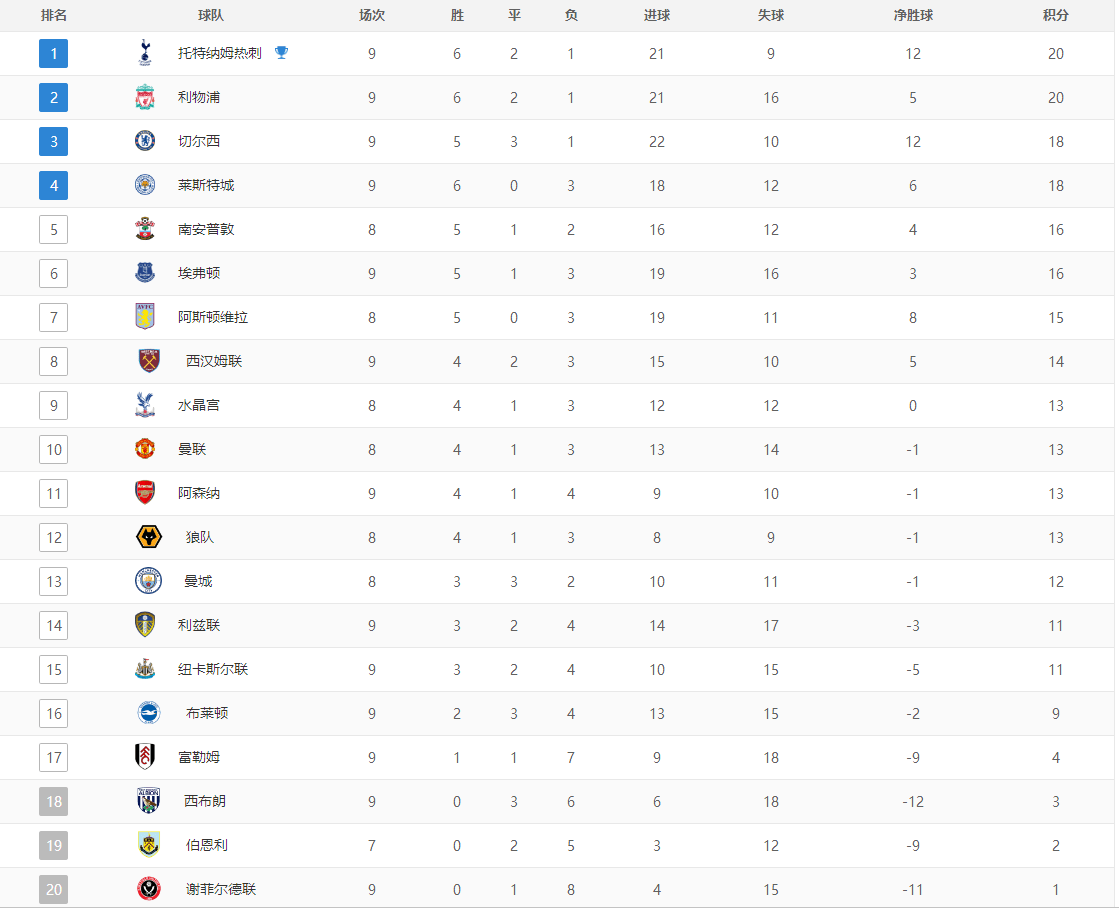 In this round In the focus battle, Tottenham beat Manchester City 2-0 and rose to the top of the standings. At the time, Mourinho said he would not care whether the team can continue to stay in this position after the end of the round. At this moment, although Tottenham kept the top spot, the next schedule is very dangerous: Chelsea, Arsenal, Crystal Palace, Liverpool, Leicester City, Wolves.
Look at the top six rankings in the Premier League now (European theater), there is a strange phenomenon. Among the traditional six giants, only Tottenham, Chelsea and Liverpool are in the game. Where are the remaining Manchester United, Manchester City and Arsenal? Manchester United scored 13 points with Arsenal, tied for tenth in the Premier League standings; Manchester City ranked 13th with 12 points.
First talk about Manchester United, although they beat West Brom 1-0. But if it weren't for the help of VAR, I'm afraid that if you want to win the first home win, you have to wait. Solskjaer's luck is really great. This year's Manchester United, has long lost the sharpness of last season. After the end of the season, it is still unknown whether a European seat can be obtained. Let's talk about Arsenal. In the early morning game, he was beaten by the newly promoted Mariz United, his opponent shot 25 shots and hit the goal frame 3 times. As for Arsenal, only 9 shots were taken. It was a fluke to get 1 point.
Look at Manchester City again. Guardiola's team has 8 games: 3 wins, 3 draws and 2 losses. Is this the Premier League invincible universe team we know? Manchester City has been out of state since being dumped 17 points by Liverpool last season. Is it the fact that Manchester City's players are dying, or is Guardiola out of breath?