Original title: Pick new seedlings on the spot! 2020 Zhengzhou City Swimming Training Center Summer Seedling Trials starts
Mammoth News·Dongfang Jinbao reporter Mu Jiaxuan/Text Picture Video Zhang Ni/Edited
On the morning of July 26th, by The 2020 Zhengzhou Swimming Training Center Summer Seedling Trial (first stop) hosted by Zhengzhou Swimming Training Center kicked off at the Zhengzhou Shangshang Sports Swimming Selection Base.
Accompanied by splashes of water, the teenagers chased me in the swimming pool like off-string arrows, and the cheers from the audience and parents in the stands were endless.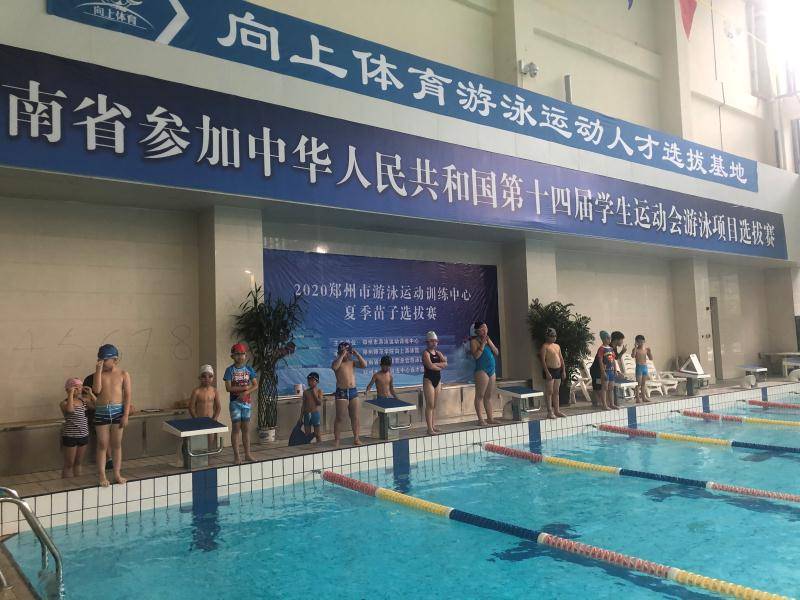 Zhang He, the head of Zhengzhou Shangshang Sports Swimming Selection Base, introduced that the 200 players in this competition were accepted from the early stage. The preliminary selection of more than 1,000 children in short-term swimming skills training, these children are mainly concentrated in the age of 6 to 10 years old, the youngest is only 5 years old. On the same day, through the breaststroke, backstroke, butterfly, and freestyle competitions, 30 potential seedlings were selected for long training observation.
It is worth mentioning that Wu Yong, deputy director and senior coach of Zhengzhou Swimming Training Center, served as the main judge on the spot to "Taobao" to select new seedlings. When a child with a strong sense of water is found, Wu Yong will take a roster and go forward to further communicate and inquire about the child's age, height and other details.
"Thousands of tall buildings rise on the ground, what we are doing now is to lay the foundation." Wu Yong said, hoping that these excellent seedlings can contribute to Zhengzhou sports in the future, especially swimming, modern pentathlon, and triathlon. Contribute to the development of projects and other aspects.
Return to Sohu to see more
Responsible editor: