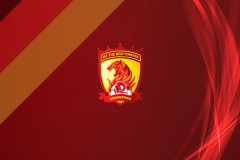 The 2021 Chinese Super League winter transfer window was officially closed on April 12, and the list of players and lineups of the teams in the new season were also announced. According to the latest news given by Liu Siyuan, a media person, the 35-member list of the Guangzhou first team in the 2021 season has been released, 11 of whom are from the Evergrande Football School. The future thinking of the Guangzhou team has changed from "buy in, buy in" to "make it." ".
Liu Siyuan also revealed that the Guangzhou team will set up a media open day on April 15. The team has confirmed the list of players for the first team in the new season. In 2020, there are 11 players in the first team of Evergrande Football School, including Jiang Peiman, Tan Kaiyuan and Wang Shilong. Among them, Jiang Peiman is rented out by Evergrande.
In addition, Evergrande's 11 football players are not only different in age groups, but also in different positions on the field, including two forwards and two midfielders, three midfielders and a goalkeeper. From the layout of the player's position, it can also reflect the long-term vision of the team's top management.
The locations of the 11 Evergrande football players are as follows:
Forwards: Tan Kaiyuan, Chen Zhengfeng, Wu Junhao
Midfielder: Yang Dejiang, Li Xingxian, Hou Yu
Defenders: Chen Guanxuan, Luo
Goalkeeper: Guo Jiayu
In addition to the 35 players from the first team, 11 players outside the Evergrande Football School, and 30 players from the reserve team come from the Evergrande Football School. This shows that Evergrande's future thinking has gradually changed from buying to doing. In the long run, this will have great benefits for the future development of Chinese football, including the advantages and disadvantages for the team itself.
List of Guangzhou players for the 2021 season
【Information Keywords】: Guangzhou team Super News Super League

Collection