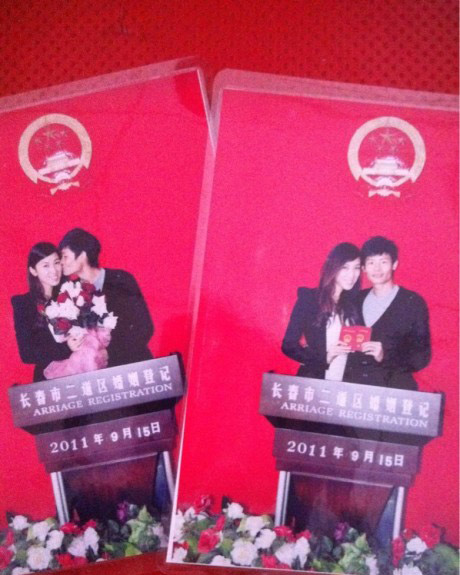 Slideshow: Zhang Wenzhao's sweet wedding show, model wife shows beautiful figure
The overseas study project of Chinese football teenagers is in full swing. Following the launch of the plan for 100 young people to go to Europe, yesterday, according to an official of the Football Association, they have also made preliminary negotiations with Argentina and will send 23 young players to the Argentine League to study. With the help of the Pan American Sports Federation, the Argentine Sports Federation sent a fax to the Chinese Football Association yesterday, hoping to further cooperation with the Chinese Football Association. It is reported that this time they hope to operate more Chinese adult players to play in the Argentine League. This move is intended to allow the increasingly embarrassing Argentine League to gain more overseas support, especially from the Chinese market, a weak football country.
Boca Riverbed and others accept young people
After a year of operation, Chinese youth studying abroad on a large scale has begun to see scale. After 22 young players were sent to Portugal, another 23 teenagers were sent to Argentina. Sun Zhedong, director of the Youth Department of the Football Association, confirmed the news. "Argentina has given great support in terms of visas. Only when the visa issue is resolved can overseas travel be possible. Next, our cooperation with Argentina is to solve specific problems, including the full implementation of 7 receiving clubs and national drafts."
According to Sun Zhedong, 23 young players in the 1995-1997 age group will go to Argentina for at least three years of study. Seven Argentine clubs will accept these Chinese players, including famous clubs such as Boca Youth, River Plate, and Athletic.
In terms of funding, a strong domestic company facilitated these Chinese children to study in Argentina. The initial idea of ​​Argentina was to establish a football school in China. However, the attractiveness of football schools in China has long been lost, and the role of this model in cultivating players is also limited. After negotiation, the Argentine side and the Chinese Football Association decided to fund a team to study abroad in Argentina.
In terms of selection, the Chinese Football Association still insists on being led by Argentine experts. Sun Zhedong told reporters, "We will never have any black-box operations and other messy things. The purpose is to allow truly potential and outstanding children to have the opportunity to stay overseas. At the same time, we insist on doing so. After the children arrive there, they must participate in the local official Youth league, this is also stated in the agreement."
Aiming at Zheng Long, Zhang Wenzhao and Mai Tijiang
After cooperating with young people to study abroad, the Argentine Sports Federation also hopes that Chinese adult players can show their strength in the Argentine League. They have sent a fax to the Chinese Football Association. In the fax, they sent a sincere invitation: Argentina is a developed country in football, and the league here is very high and there are good players. If Chinese players come here, not only can they strengthen exchanges, right The improvement of their abilities is also helpful.
According to the reporter's understanding, a vice chairman of the Argentine Sports Federation will come to China to discuss the matter with the Football Association in recent days. After understanding this matter, the Chinese Football Association conducted a detailed investigation and they concluded that the Argentine League, which has many giants such as Boca, Athletic, Independence, River Plate, etc., has a very high level. Playing here can not only improve the level, but also increase it. The possibility of being matched by European clubs will be of great benefit to the improvement of Chinese football.
However, the Chinese Football Association has also maintained a certain level of calmness, stating that the specific cooperation methods and details need to be refined. An authoritative person from the Football Association said: "The two sides are very happy in this cooperation for teenagers studying in Argentina, but when it comes to adult players, we must look at each other's specific plans, and most importantly, it depends on our club and players. Whether you are interested in the Argentine League, whether you want to go or not, the player's wishes will be very important."
It is reported that in AgenBefore the Ting Sports Association issued the letter of intent, relevant companies and agents had provided information on many Chinese players to Argentina. This list includes six players including Zheng Long, Zhang Wenzhao, and Mai Tijiang. They have also attracted the attention of some A League teams. An authoritative person involved said that no Chinese player has been able to board top leagues such as Brazil and Argentina. This time, Argentina has given Chinese players such a good opportunity and must be seized.
Related content:
・Zhang Wenzhao's world wave + a penalty kick, the potential young player will surprise the Chinese Super League again (Editor in charge: zhangxu)

Let me correct the news